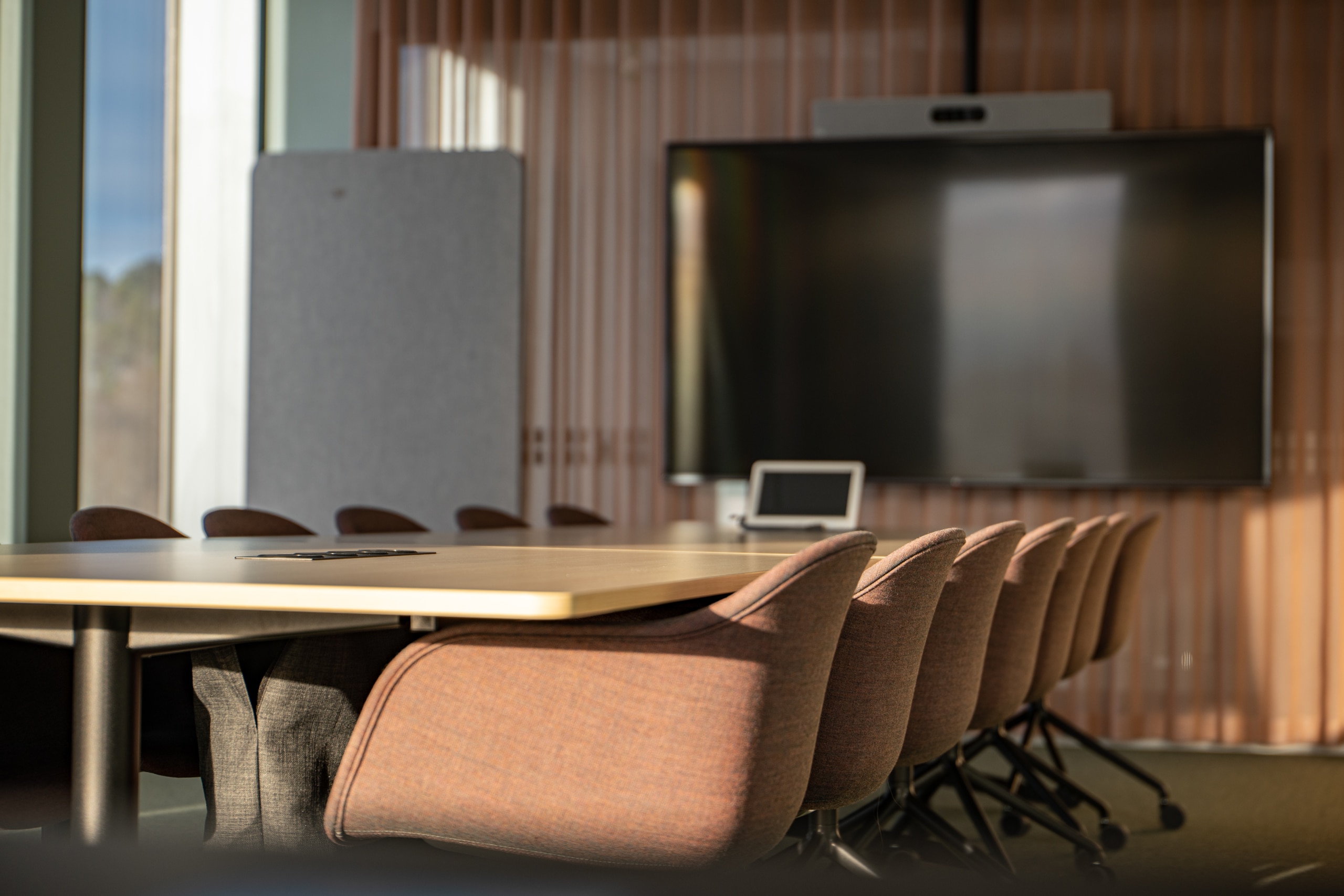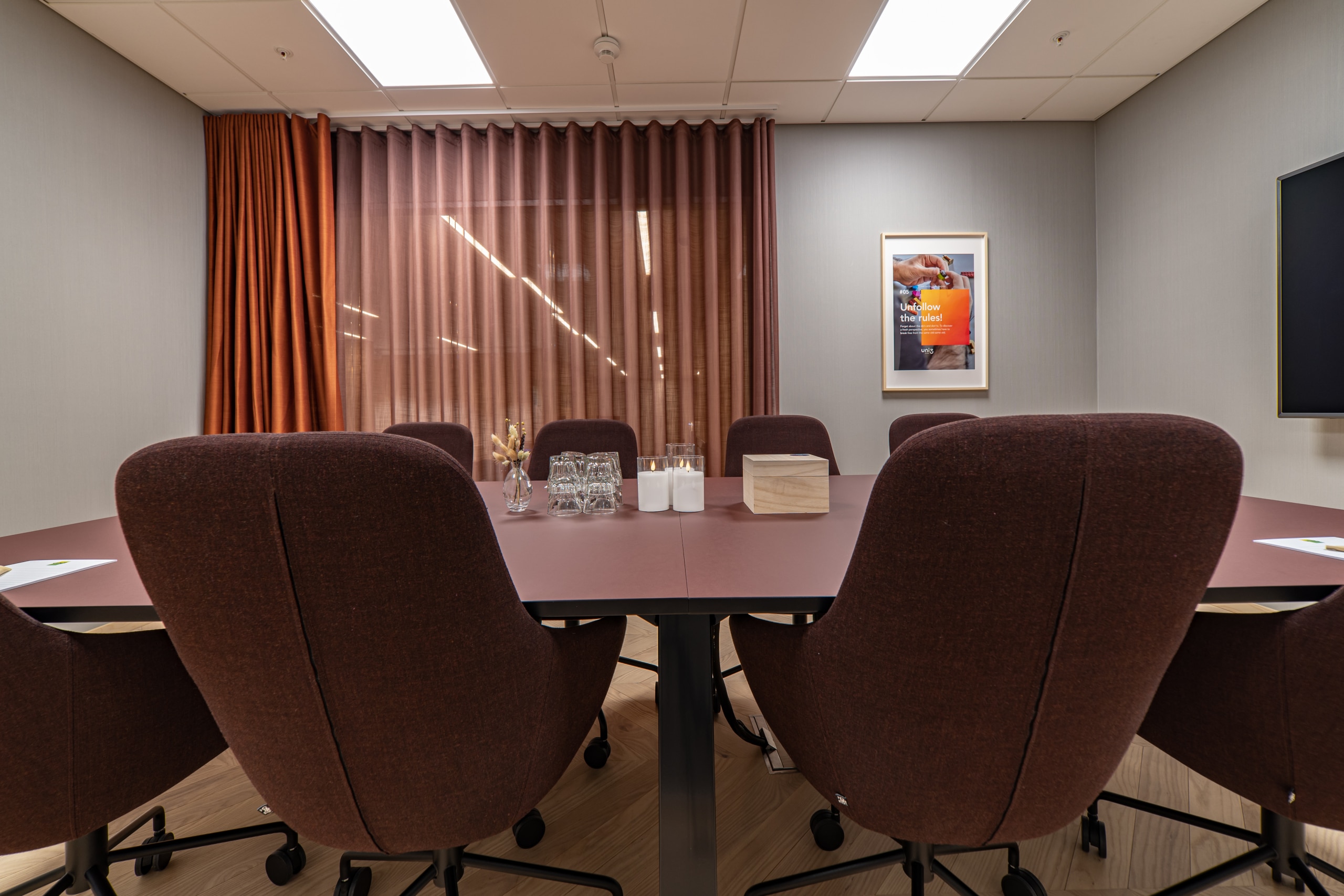 Smaller meeting rooms
Our small modern meeting rooms are designed for optimal business discussions.
Suitable for up to 12 participants, each space is equipped with a screen, video conference system, microphone, natural light, office supplies, whiteboard, Wi-Fi and fixed seating – ensuring a productive board room setting for in-person, digital, or hybrid meetings.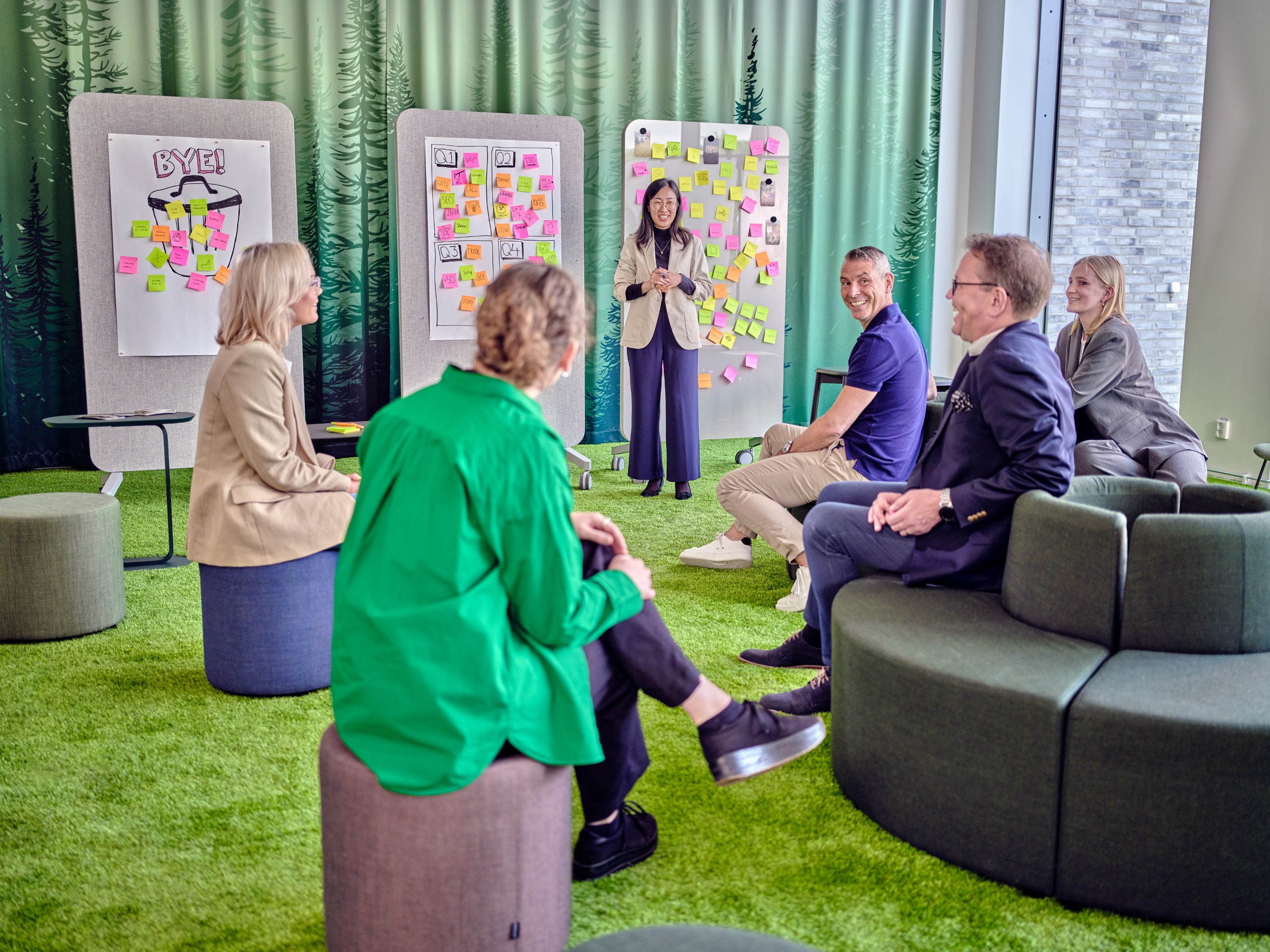 Meeting room Forest
Experience the essence of Swedish nature at Uni3 Conference & Events Forest room.
As you step into the Forest, you'll find yourself immersed in the natural beauty of Sweden. This  venue is perfect for standard meetings or creative workshops, offering flexible seating arrangements and creative spaces. It can accommodate up to 25 people.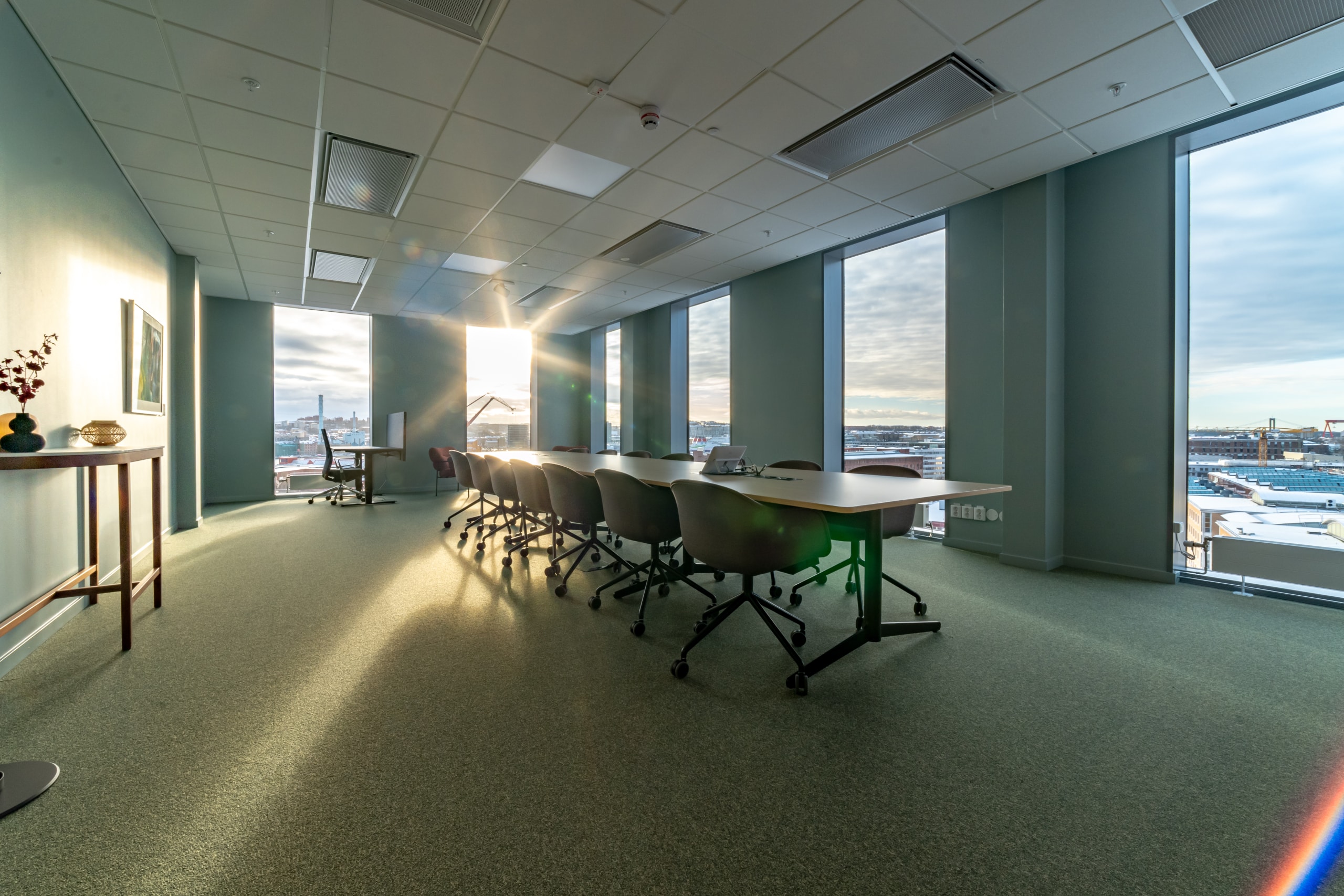 Club 10
Overlooking the Göta älv, these VIP meeting rooms prioritize functionality and discretion.
Host your meetings in Club 10 on the 10th floor. With capacity for up to 30 participants and dedicated seating areas, Club 10 ensures your business sessions are efficient and focused.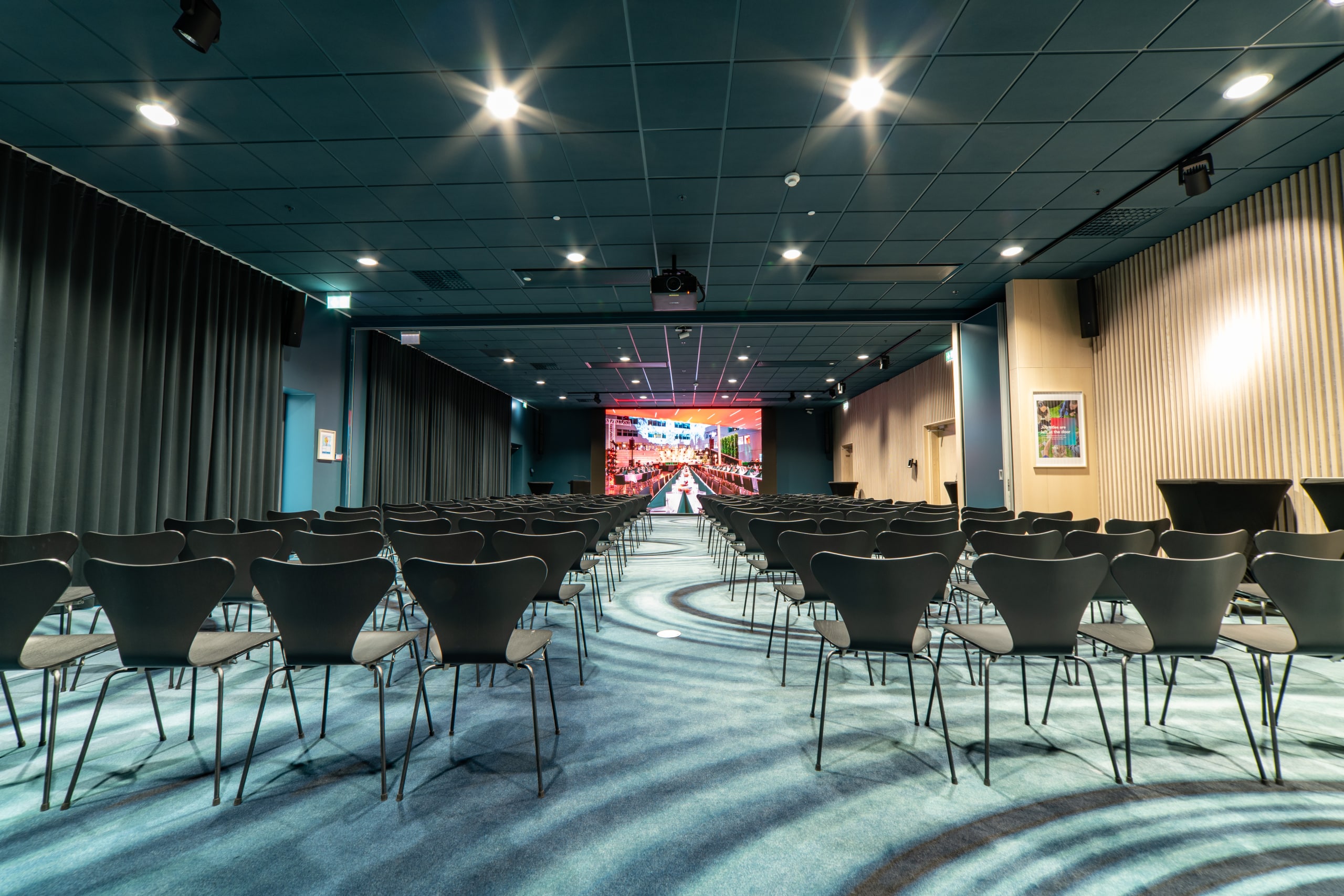 Auditorium
The Auditorium, part of Uni3 Conference & Events, is our premier space for large gatherings, accommodating up to 188 attendees. Whether you are hosting a software development day, tech week or any other major conference in Gothenburg, the 4k digital screen and comprehensive tech suite ensure a seamless experience. The room's adaptability allows for division, catering to two events simultaneously.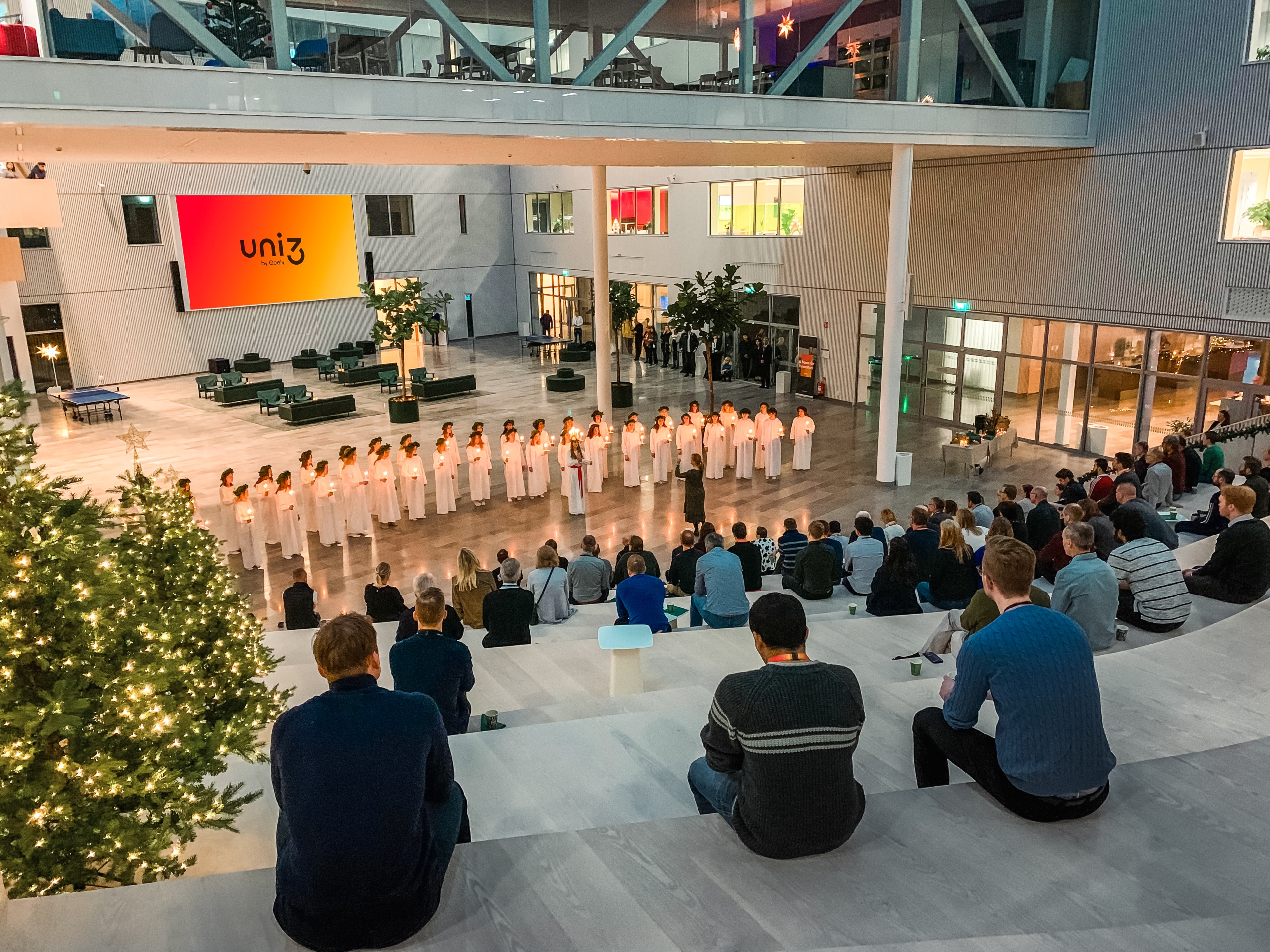 The Theatre
The Theatre offers a vast 1200 m2 space, uniquely accommodating large events for up to 600 attendees. Its glass ceiling floods the area with natural light, making it an ideal choice for exhibitions, seminars and significant Gothenburg conferences. The 8*4-meter high-resolution screen, coupled with microphones and speakers, ensures your event leave a lasting, impactful impression. The  design of Uni3 Theatre promotes a dynamic attendee flow, with adaptable room-in-room options and diverse seating arrangements.
---